general food store and deli

336 Great Western Road
Aberdeen AB10 6LX

Tel: 01224 324449

info@hammertonstore.co.uk



Opening Hours:



Mon
8am - 6.00pm
Tue
8am - 6.00pm
Wed
8am - 6.00pm
Thurs
8am - 6.00pm
Fri
8am - 6.00pm
Sat
8.30am - 5.00pm
Sun
8.30am - 5.00pm

Follow us Facebook !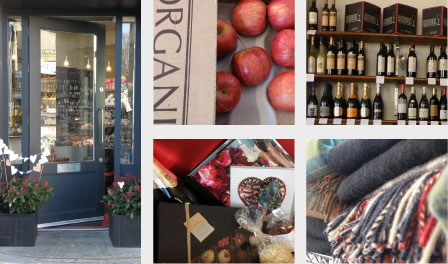 "This is Aberdeen's version of the kind of all-round general food store that is as much influenced by farm shops and old fashioned provision merchants as it is by specialist continental delis. Owner Susan Watson has ensured that the bedrock of the shop is in local and organic fruit and veg, alongside meats and bakery. Then there are the extras which not only extend the range but also emphasise the values of the place: wine and real ale, cook books, ceramics and art on the walls."
The Larder, published by The List